band

2002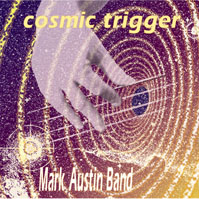 "Cosmic Trigger" Mark Austin Band making Top Ten in Radio Chart in Canada! For full press release click here
and to #5 on the CMJ Radio Adds Chart for April 13th and #13 April 20th 2003 on the Top 200 at KMUD in California; also topping the charts at mp3.com in the rock, pop, and jazz catagories before the CD was finished and before the fall of the popular portal.

2001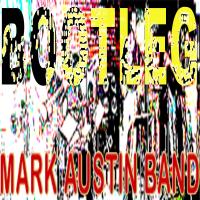 Mark Austin Band "Bootleg" - selling in Japan, Italy, the USA. 4 songs making the top 40 in acid jazz and jazz fusion on mp3.com - bass, vocals. Mastered at Celestial Studios by Mark Austin

1999

"Mark Austin Band recorded live at Blue Cat" only a limited edition release

for more info on band airplay click here
solo

2004
"TransParent" by Mark Austin
songs charting at Besonic.com Globally @ #1 in Psychedelic, #6 in Acid Jazz USA, and #9 in Shamanic Trance in N. America and SoundClick.com charting at #8 in Pop:Power Pop and #15 in Acid Jazz and continues to climb

1997

"NOW AND THEN" by Mark Austin was released on mp3.com

1996
"The Message is Gtreater Then the Messenger" was released on mp3.com


1993

OOGA BOOGA was released gaining an audience on NPR and various college campuses through out the United States.
1990

Co-author, co-singer, and bass player of "I SAW NO TEARS," written by The Austin Brothers, released worldwide by Alliance Records climbing to #3 by May on The Music Review Charts in Poughkeepsie, NY, #5 on The Indy Bullet Charts, #32 on Cashbox's The Hot 150, and debuting higher than any other record on ICC's charts. click here to view The Austin Brothers photo