musical resources and various links
Local Music Directory ...the World Wide
TAXI is the leading independent A&R company helping unsigned bands, artists and songwriters get record deals, publishing deals and placement in films and TV shows.

Texas Music Office has lots of music links
dfwmusic.com for your DFW live music guide

dallas.com a guide to Dallas

Texas Music Network to bring Texas Music and Texas Musicians to the world via the internet.
Join the ROCK BRIGADE support local Texas musicians!
Southwest Blues Magazine focusing on Blues and artists of the southwest
CoolCitiesUSA.com is out on the street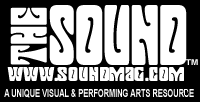 musicstew.com Catering to the North Texas live music scene
Welcome to RPM ! record store in Garland


---
Bass stuff

Bass links


Jaco

---
Need to know something about the internet?
whatis.com
house concerts
houseconcertconnection.com

google's search for "house concert"+unplugged



friends and fellow musicians
my new myspace pages for the Band, Acoustic Unplugged, Solo Project, Trance Project

my new best friends, Horrace and Billie from my hometown of Paris, TX Camp Shagbark

more of my new friends from Camp Shagbark include Alan Fox, what a player and singer

and the very cool Circle of Nine
whom I've enjoyed connecting with

a longtime friend jody

larryspencermusic.com a great friend, the best co-producer (cosmic trigger), trumpet, and general co-hort in lite

eric peace through world music

Chuck Rainey a great spiritual buddy and a pioneer bassplayer


www.marcocastelli.com a new friend and fellow bass player from Italy


Mitch Spencer - local player/singer/writer and music patron


Joe Miller

Dallas Brass and Electric A fine Dallas horn band - Don Bozeman subs on trombone with The Mark Austin Band too.

Joey Love and the Blues Express I've enjoyed subbing in this trio as well. Joey is a fine DFW blues player.

Mike Fiala What a musician...and a fun drummer to work with. And now in the windy city.

Debie Babcock and the Dallas Heat Another hot DFW band. And Debie is a sweetheart with fire. :-)

Hash Brown Blues Band The JAM KINGS of Dallas - These guys work every night of the year.

Tommy Tucker, a working bassplayer around town and quite a cook too I understand


Steve Hill fellow musician and longtime neighborhood friend

Daniel a friend from Australia


Chandrakantha Courtney's Music Page Homepage of Chandrakantha and David Courtney, a husband / wife team who perform traditional Indian music.


Realm of Raga Rock Homepage of "Vani" A fusion group that plays raga rock.

Chris Janssen blues bassman

XMITTRS
local band

Peter Sarrio
aspiring young bass player and truth teller

for celestial iron work in New Zealand contact
my good friend Barry Bartlett

local Dallas music JD3 and JLB

---
Music Stores and purchasing Resources

Music Gear Mall online ebay auction
Keyboard Central by Emagic & Music and Computers Mag (buyers guide)
Digibid - The online auction of new and used pro gear
Dominic's Music to buy, sell, trade and repair violins, saxophones, clarinets, flutes, trumpets
Prepal - Used musical instrument prices

Spiritual Links
now just go here, Links of Inner Exploration, as I have devoted a page specifically for that.
---
EMagic Logic Audio
---
---
Pro Audio stuff
Recording Connection: a music industry talent placement service with 5,000 students worldwide who train on-site at major recording studios, record labels, radio and TV stations, film studios and video production companies.

---
Health
---
---
Julianne's Background Textures are all through my site!

most of my animated gifs come from IconBAZAAR
---
parenting
my children's music cd is great for ages 3-7

The Continuum Concept



Welcome to Netparents.org | Resources for Internet Parents

Family.com: Parenting Category Page
schools
The Web Guide To Dallas Private Schools - DFW's Online Private School Resource
at home dad stuff
Welcome to Full-Time Dads! The Magazine for Fathers!
KIDS
Yahooligans!
KIDiddles (TM) - Not your Average Kids' site!

---
Weather
DFW weather
---