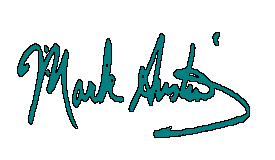 available from the "Multidimensional" CD by Mark Austin Solo Project



amazon here


spotify here


youtube here

and all other outlets




INSIDE SKY

Is there a reason we can think of why
Man should not one day penetrate the inside sky?
Is he a mere earth mortal on the ground
Whose destiny is merely to turn 'round

With every slow rotation of the earth?
Or is there something in him? some new birth
That will someday deliver him on high
To greet a destiny beyond the sky? the inside sky
It must be something which can conquer time.
Poets, moved to build the lofty rhyme,
Affirm a reason for man's life below.
It could not be for naught! It can't be so!


We know imagination of itself
Could not be wrought of nothing but the self
That constitutes mere consciousness, to know,
But not to wonder why, nor seek to grow.


Materiality could not beget
A lofty soul, a noble mind, and yet
There are those here around us who believe
That man has from his death no kind reprieve--
No destiny beyond the darkened grave--
No element of lasting worth. They rave
That life is but an idiot's mad tale
Affording naught, no matter how he rail.

But this cannot be man's true destiny.
There is within him something we can see
To be of value that will pierce the sky
Whatever he conclude when he asks, "Why?"

words by David Glass and Mark Austin, music by Mark Austin copyright 2009
all rights reserved
produced, engineered, instruments played and vocals by Mark Austin