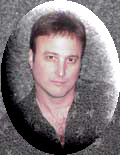 SCOTT WELTNER

DRUMS, PERCUSSION, ELECTRONIC PERCUSSION, MIDI PROGRAMMING, SAMPLING, PRIVATE INSTRUCTION, CLINICIAN
Scott Weltner is one of the finest, most respected drummers in the 
music scene today.  He has earned a reputation as being highly skilled and
versatile in his techniques that include rock, funk, jazz, latin, & 
country.  He was originally drawn to the drums at the young age of 8 inspired by 
the talents of those around him.  By 9 years old he began formal study of
percussions and formed his first band.  As early education, he joined 
the school band & began participating in all of the percussion school
performances.  Then in his senior year, he won the highly acclaimed 
Louis Belson Drum contest which further inspired him to actively pursue 
musical studies at a higher level of education. He studied at Indiana 
University and later transferred to North Texas State University where he completed 
his Bachelor's Degree in Music with special emphasis on Jazz studies and
performances.

Continuous commitment to percussion excellence has led him to perform 
with some of the greatest musicians of all time.  His versatile style has 
come into play when he has performed with Patti LaBelle, Gloria Estefan, 
Larry Carlton, Grover Washington, Jr., Chuck Rainey, Robbie Kreiger, of the 
Doors, and many more.  He has toured throughout the United States and Canada, 
been featured in a movie, and on the "Good Morning Texas" & "Positively 
Texas" television shows.  His recordings include national releases for the 
Heads Up International record label, including Pamela Williams "Saxtress" "Eight 
Days of Ecstasy" and with Joe McBride in "Keys to your Heart".  He has 
opened up for Bonnie Raitt,, Kenny Wayne Sheppard, Tower of Power, Chuck 
Mangione, Jimmy Vaughn, Three Dog Night, Oakridge Boys, Jani Fricke, to name a 
few.

Scott uses only the best equipment supported by Fibes and Yamaha drum 
sets (single and double bass) AKAI Digital Sampler, Istanbul, Zildjian, 
Sabian & Paiste cymbals, Drum Kat MIDI controller/trigger unit and assorted
percussion instruments.